#GeorgeFloyd – The Power of Media
May 25, 2020, in Minneapolis, George Floyd, an African American man, was killed by another instance of police brutality. There has been an unacceptable amount of police brutality in the past, but this was the last straw for many American citizens.
For eight minutes and forty-three seconds, George Floyd had three cops kneeling on top of his body. For two minutes and fifty-three seconds of that time, he became unresponsive. America has seen similar instances of police brutality, as seen in the unjust murders of Eric Garner, Michael Brown, and many others.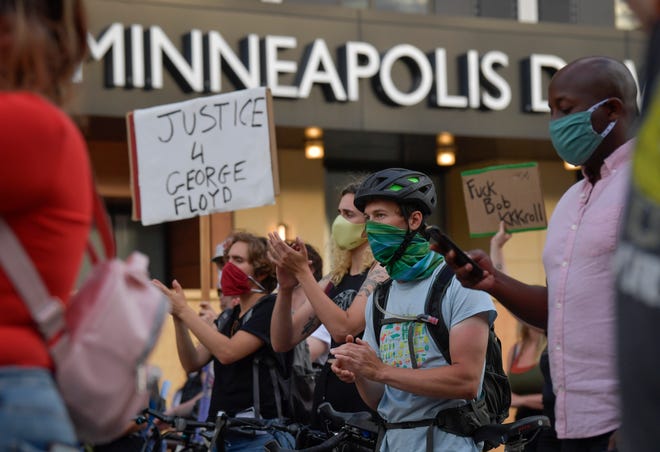 George Floyd has shown to be the end of "sending thoughts and prayers", and the start of an acknowledgment amongst politicians, to see the people's demand for change. The use of social media has been exemplified as a catalyst for bringing communities together to fight for reform. As of writing this article, Twitter's most recent top eight trending hashtags are #riots2020, #Blacklivesmatter, #protests, and #chicagoprotests. Thousands of people sharing their personal stories and uniting together, in a way of such magnitude that hasn't been seen in a while. In the city of Minneapolis, the third precinct was set on fire by the citizens, displaying the demand for an equitable justice system that has been broken for decades too long.
Our President, Donald Trump, recently Tweeted: "I can't stand back & watch this happen to a great American City, Minneapolis. A total lack of leadership. Either the very weak Radical Left Mayor, Jacob Frey, get his act together and bring the City under control, or I will send in the National Guard & get the job done right. These THUGS are dishonoring the memory of George Floyd, and I won't let that happen. Just spoke to Governor Tim Walz and told him that the Military is with him all the way. Any difficulty and we will assume control but, when the looting starts, the shooting starts. Thank you!"
Many celebrities have responded to the tweet, sharing their opinions on the matter.
Taylor Swift Tweeted: "After stoking the fires of white supremacy and racism your entire presidency, you have the nerve to feign moral superiority before threatening violence? 'When the looting starts the shooting starts'??? We will vote you out in November."
Cardi B stated: "Enough is enough! What will it take? A civil war? A new president? Violent riots? It's tired! I'm tired! The country is tired! You don't put fear in people when you do this you just show how coward YOU ARE! And how America is really not the land of the free!"
These tweets are just the beginning, there are also protests, petitions, places to donate, and many other ways people can educate themselves on this topic. The citizens of America are not going to rest until there is change and it is about time. This is a call out to our politicians, to change laws made fifty years ago and use their power to fix a system that has been broken for so long.
If you want to learn more ways you can help, click the link below:
https://docs.google.com/document/d/14lsd8TljX2g0w85401xgNI1SFLjU_thgP7auD2bK-oQ/mobilebasic