Students Deserve a More Streamlined College-Decisions Process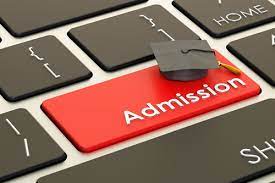 Here's a familiar scene for high school seniors across the country: You're sitting on the couch, eyes darting from TV distraction to smartphone as minutes, ever so slowly, tick by. You've been waiting all day for this. Your hands shake as you log into the college portal on your laptop, holding your breath as the decision letter comes into view: "We regret to inform you that we cannot offer you a spot for the class of 2027…" Your heart sinks. What felt like endless hours of uncertainty and anxiousness have led up to this moment, and because there is no coordinated calendar for all schools to release their decisions on the same day you may have many more repetitions of this routine ahead of you.
Sporadically releasing college decisions isn't just an inconvenience. With teenagers experiencing a mental health crisis – according to a study by the Centers for Disease Control and Prevention, 44% of high school students in 2021 reported they persistently felt sad or hopeless during the past year (Time Magazine) – the prolonged emotional rollercoaster is an unnecessary type of torture that can undoubtedly take a toll.
What if, instead of these arbitrary decision dates – some of which are announced just days or hours before the letters go out – an organization such as the College Board could set a calendar of an Early Decision 1, Early Decision 2 and Regular Decision dates that all schools would abide by?
This would mean that students would only have to spend one day anxiously waiting at their computers, not wondering each day which school decision is coming out next and having weeks of ups and downs. Students would find out their decisions all at once and then know all of their options from then on. 
This can be accomplished easily, taken after the model of what is known as "Ivy Day." Every year, on March 30, all the Ivy League colleges and universities release their Regular Decision letters at the same time. Other schools can coordinate just as the Ivies do now. This is one way to make the college process more student-centered instead of simply doing what is most convenient for each individual school.